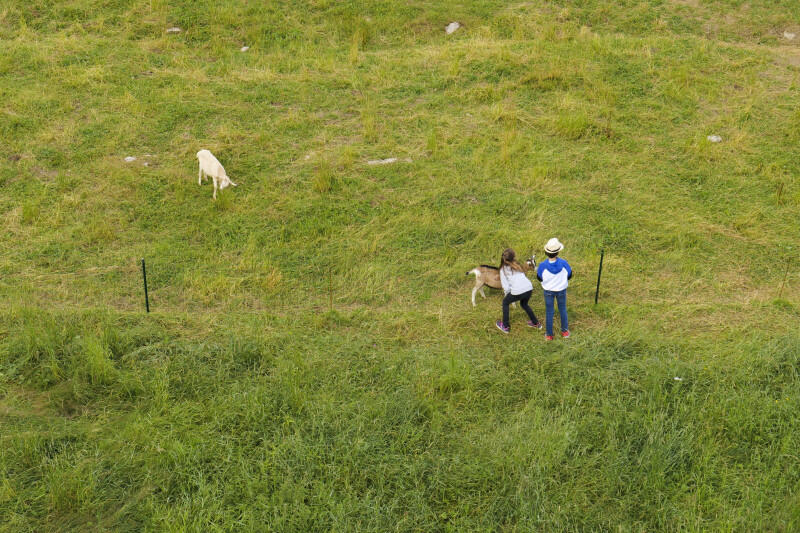 every day at 3.30pm. One price 9 € - duration 30 minutes (50% discount for holders of a valid Multipass)

Goats are animals that devote a large part of their day to play and like to compete with each other: as such, they are the queens of agility. We propose, through a workshop, to participate with them in their training.
First of all, get to know the goat with which you will team up: learn to brush it, discover its way of life, learn to lead it on a lead rope, and overcome obstacles with it. A unique experience for the children who will discover how to learn to walk safely in the mountains.