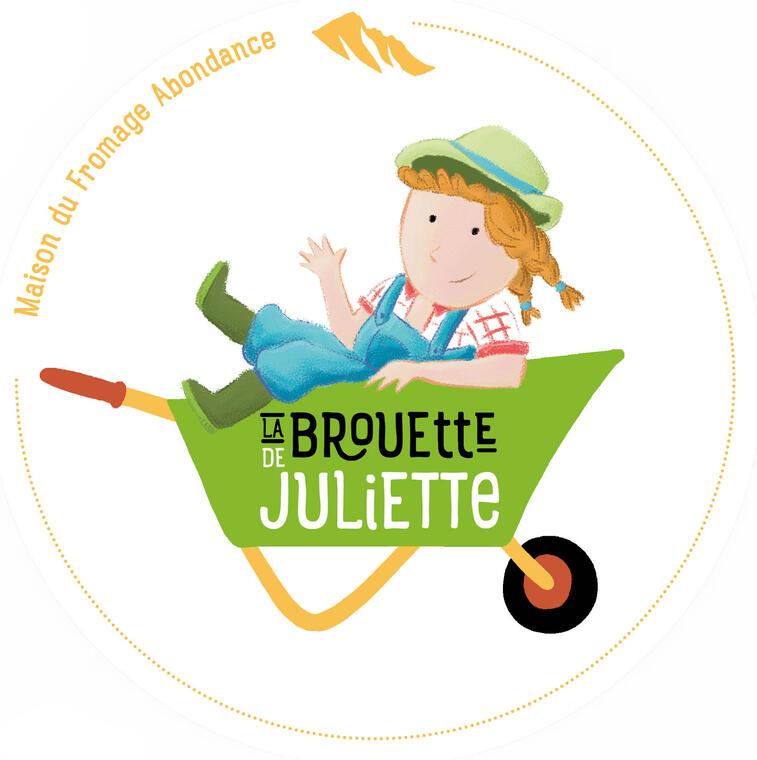 Juliette's wheelbarrow
Cultural,
Animals,
Agriculture,
Regional Products
in Abondance
Through an illustrated story, follow Juliette, a farmer from the village of Abondance and share her activities!

Through an illustrated story, explore the daily life of Juliette, a young farmer from Abondance. A self-guided experience, which thanks to a wheelbarrow containing all the necessary equipment, immerses you in the life of the farm.
Activity for families with very young children.

Reservation not required.
Environment

Mountain location

Town outskirts

Close to a public transportation

Bus stop < 500 m

Spoken languages
Accessibility

Accessible for wheelchairs with assistance
Reserved space 330 cm wide < 100 m from the site
Rates

For families with young children. No extra charge for admission.
From

January 1, 2023




until

April 30, 2023

From

May 1, 2023




until

September 30, 2023

From

October 1, 2023




until

November 4, 2023
Tuesday

9:30 AM - 12:00 PM

2:00 PM - 5:30 PM

Wednesday

9:30 AM - 12:00 PM

2:00 PM - 5:30 PM

Thursday

9:30 AM - 12:00 PM

2:00 PM - 5:30 PM

Friday

9:30 AM - 12:00 PM

2:00 PM - 5:30 PM

Saturday

9:30 AM - 12:00 PM

2:00 PM - 5:30 PM
Monday

9:30 AM - 12:00 PM

2:00 PM - 6:00 PM

Tuesday

9:30 AM - 12:00 PM

2:00 PM - 6:00 PM

Wednesday

9:30 AM - 12:00 PM

2:00 PM - 6:00 PM

Thursday

9:30 AM - 12:00 PM

2:00 PM - 6:00 PM

Friday

9:30 AM - 12:00 PM

2:00 PM - 6:00 PM

Saturday

9:30 AM - 12:00 PM

2:00 PM - 6:00 PM