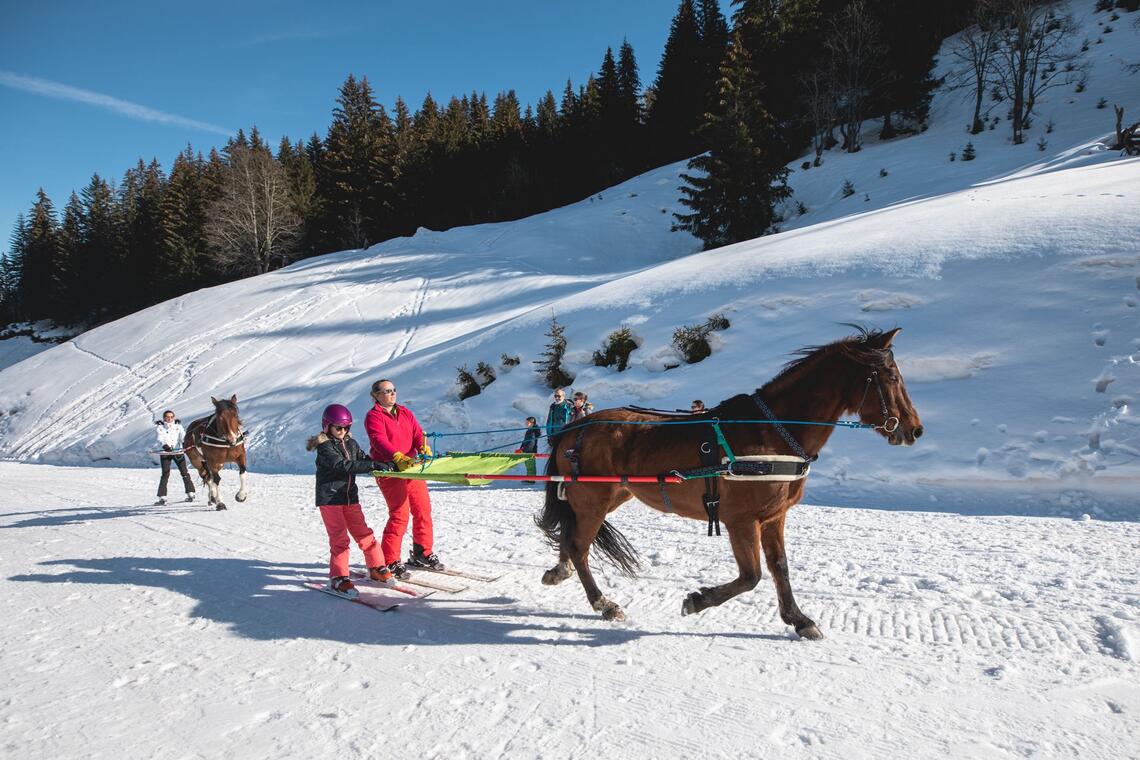 Ski-joëring initiation
Introductory/discovery,
Accompanied,
Ski,
ski joering
in Les Gets
Come and discover ski-joëring, an activity where the skier is pulled by a horse.

In the company of our horses, you can enjoy the joys of sliding with new sensations.
Originating in Scandinavia more than 4000 years ago, we offer you an amazing adventure to the rhythm of our companions' hooves.

It is preferable to have some knowledge of skiing to discover the activity.
From

December 17, 2022

to

December 31, 2022

From

January 1, 2023

to

April 10, 2023
From 39 € to 85 €

Initiation 30min accompanied by an instructor behind the horse: €39
1 hour discovery walk accompanied by an instructor behind the horse: €60
Walk 1 hour (alone behind the horse): €85
From 39 € to 85 €

Initiation 30min accompanied by an instructor behind the horse: €39
1 hour discovery walk accompanied by an instructor behind the horse: €60
Walk 1 hour (alone behind the horse): €85
Openings

From

January 1, 2023

until

April 10, 2023

From

December 17, 2023

until

April 10, 2024

* Subject to snow conditions