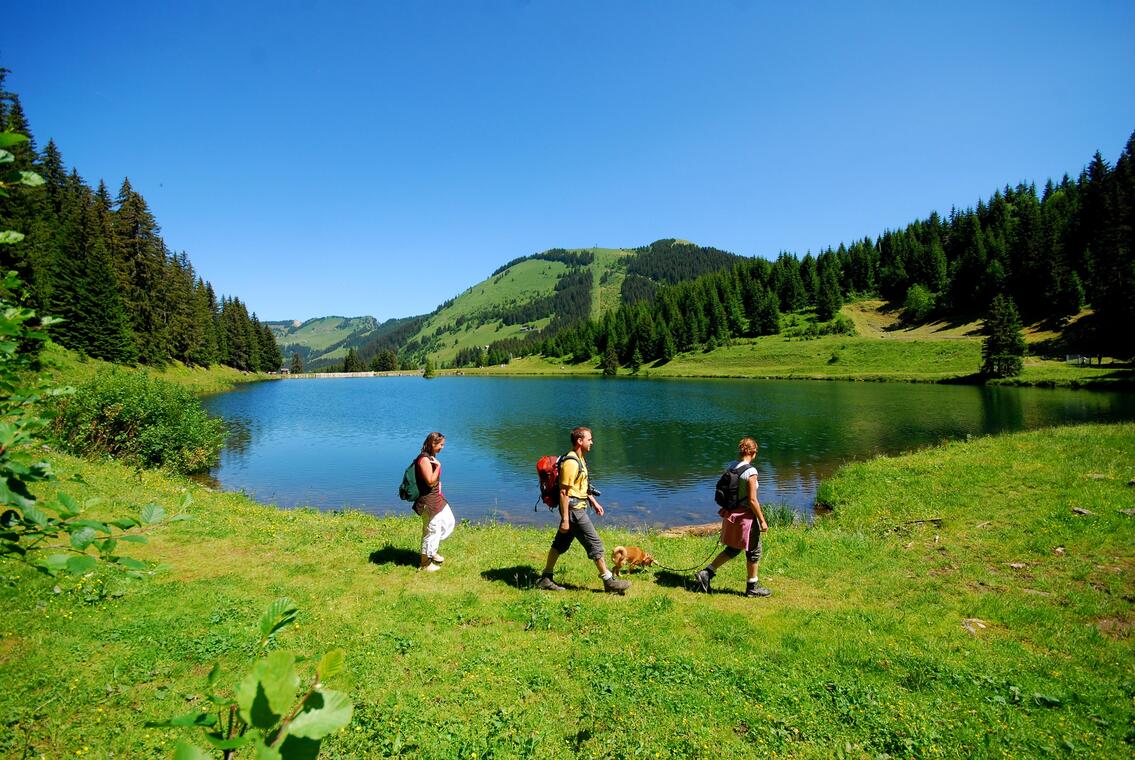 Walk "Super Châtel and the 3 lakes"
Sport,
Pedestrian sports,
Hiking itinerary
in Châtel
From Super Chatel top station, take the track to the right that rises towards
Switzerland. At Conche lake, which marks the border, retrace your steps and head in the direction of Mouille lake on the left.

Once at the lake, rejoin the off-road track that leads to Chatel until you can see the cable car bottom station, 50 metres away or so.
Next, take the track on the left leading towards Vonnes lake, via a narrower, elevated track. At Vonnes lake, you can head back on foot through the village by following the "route de Vonnes" downhill or by taking the bus to the centre of the resort.
Underground car park at the Church square, free in summer.
Bus stop Place de l'église.

Plain text period

From 01/06 to 31/10.

Spoken languages

Documentation

GPX / KML files allow you to export the trail of your hike to your GPS (or other navigation tool)