A Snowpark in the heart of Les Crosets
The Superpark des Crosets is ideally located. Accessible in a few minutes by cable car from Champéry or via the Crosets 8 chairlift.
The short length and flow of this chairlift allows you to link rotations in the park in less than 3 minutes. Perfect for progressing and finishing the day's ride well rinsed!
The Superpark is meant to be progressive and offers a diversity of courses littered with creative and fun modules. Big kickers, rails, quarterpipe, halfpipe, you are not likely to get bored.
The avowed goal of the team of shapers is that small or big, beginner or initiated, everyone finds his happiness and has fun in safe spaces.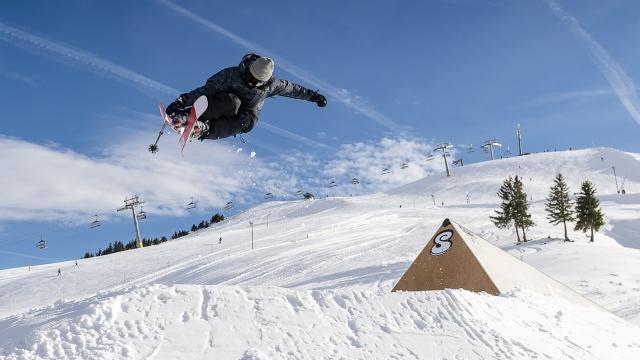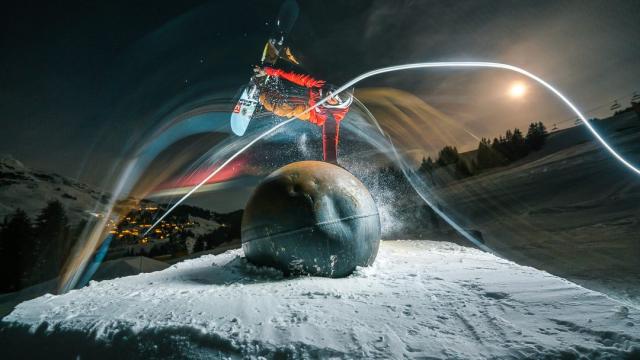 A new Fun Zone, next to the snowpark, littered with modules such as punching balls, high-5s, banked turns and beginner boxes, is the first step suitable for the whole family to experience first sensations.
In the snowpark (more experienced part), we offer several courses with a great diversity of modules. These courses allow you to try your first jumps and tricks and to progress and perfect your skills on fun and progressive obstacles. We do everything possible to make sure that everyone finds their happiness in a safe environment.
With specialists and professionals we also develop ultra-creative modules to realize photo/video sessions and events. This is how the Superpark has been collaborating with the biggest ski and snowboard productions in the world for the past ten years.