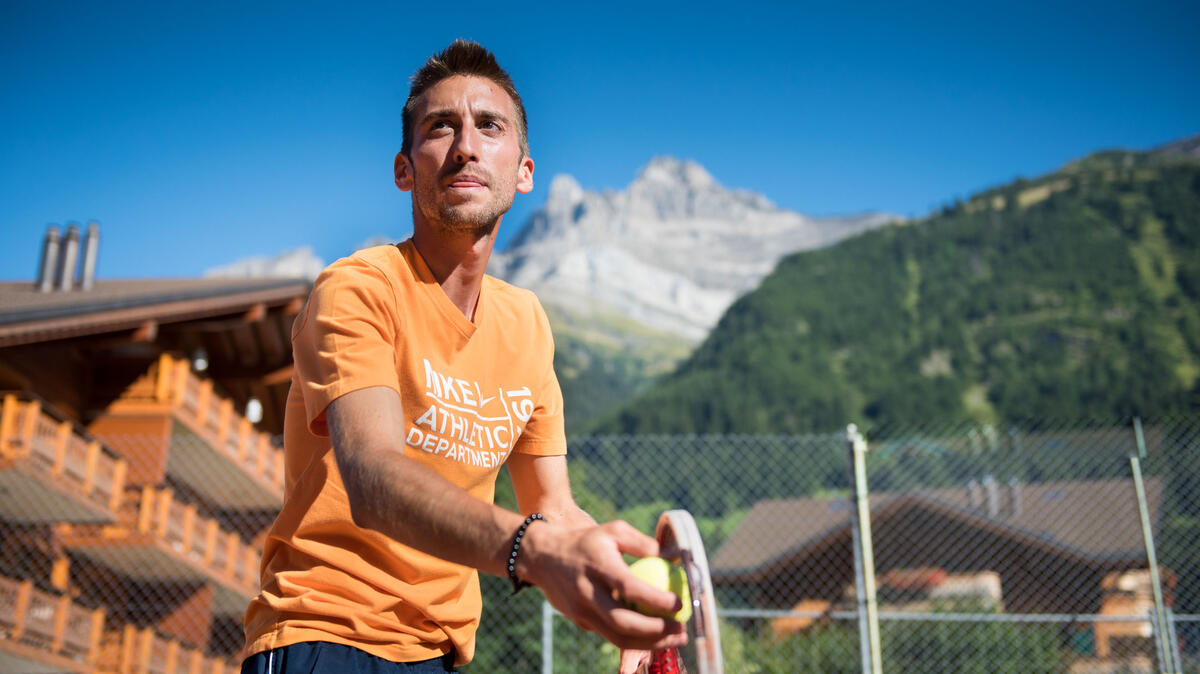 Champéry Outdoor Tennis Courts
Sport,
Ball sports,
Tennis
in Champéry
Channel your inner Roger with a day on the court! The 3 clay tennis courts at the Palladium are an iconic village landmark; tennis has a long history in Champéry, with the original courts dating back to the late 1892!

3 clay courts in a beautiful setting invite you all summer to a game of tennis. They are available according to weather conditions, from May to October. Reservations are required at the Palladium Reception.
Tennis shoes adapted to clay are required.
From

May 18, 2023

to

October 29, 2023
• CHF 30.00 the short
CHF 15.00 per person.
See Multi Pass conditions
From

May 18, 2023




until

October 29, 2023
Tuesday

8:00 AM - 8:00 PM

Wednesday

8:00 AM - 8:00 PM

Thursday

8:00 AM - 8:00 PM

Saturday

8:00 AM - 7:00 PM

Subject to favorable weather conditions (closed in case of frost). Reservation required 24 hours in advance.