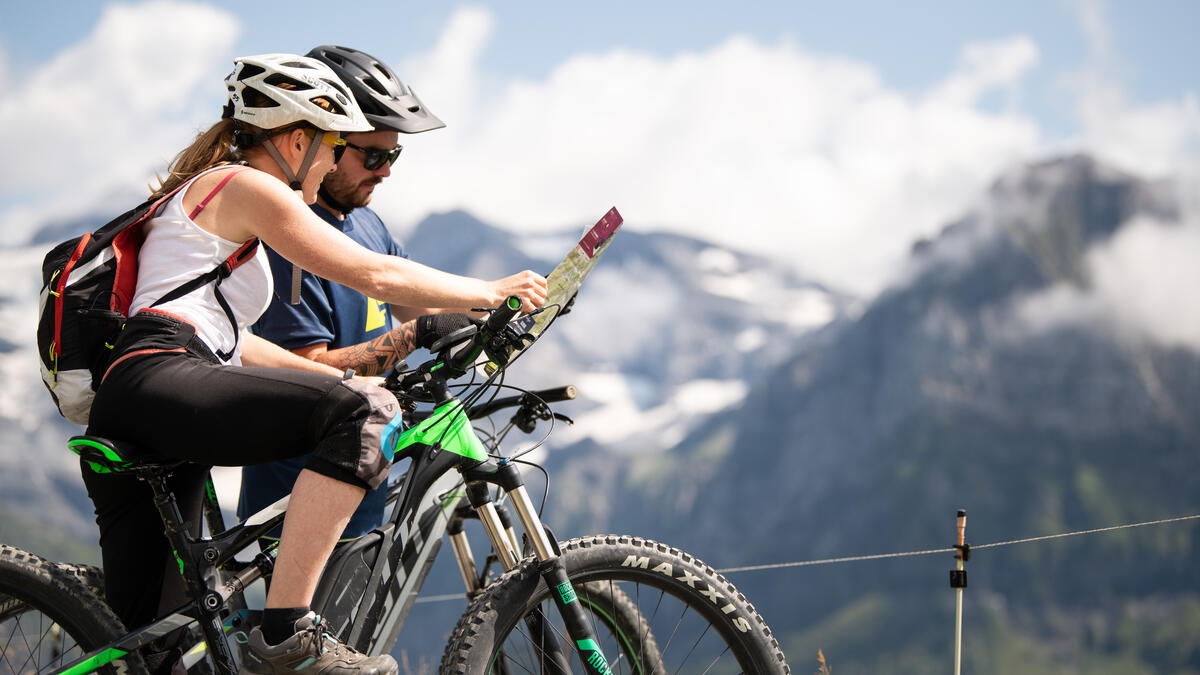 E-Bike parcours 05: Morgins - Vallon de They
Sport,
Cycling sports,
Electric mountain bike route
in Morgins
This easy, green loop covers 11.8 km with 400 m climbing on gravel 4x4 tracks and paved roads.

Starting in Morgins, this itinerary follows the Vièze river on the alp road and the Franco-Swiss border, at the foot of soaring alpine peaks—including the Tête du Linga, Tête du Géant, and Pointe de Chésery. Enjoy the perfect mix of pastoral alpine landscapes as you pedal through forests and meadows, past the They alpine pasture, the Fontaines Blanches waterfall, and the Cantine de Tovassière restaurant.
Departure

Morgins

Environment

Riverside

Village centre

Waterside

Spoken languages

Documentation

GPX / KML files allow you to export the trail of your hike to your GPS (or other navigation tool)