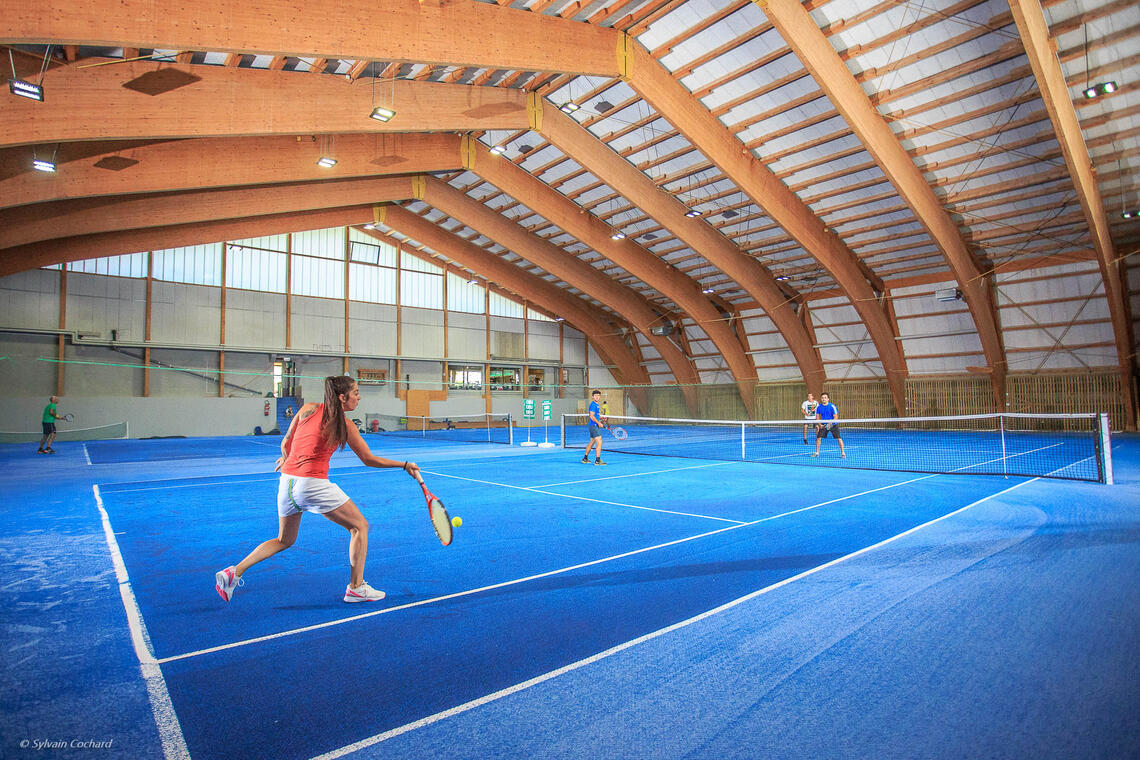 Tennis hall of the Morgins Sports Centre
Sport,
Ball sports,
Tennis
in Morgins
The Morgins Sports Centre offers 2 indoor courts for tennis enthusiasts all year round, whatever the weather.

Court reservations are made directly with the Centre Sportif via its online reservation platform.

Rental and sale of equipment is available on site.

You also have the possibility to take a lesson with an approved tennis school teacher:

Philippe Galan
+33 683 89 03 75
p_galan@orange.fr
Tuesday

9:00 AM - 9:00 PM

Wednesday

9:00 AM - 9:00 PM

Thursday

9:00 AM - 9:00 PM

Saturday

9:00 AM - 9:00 PM

9 pm last hour to play - the courts close at 10 pm.