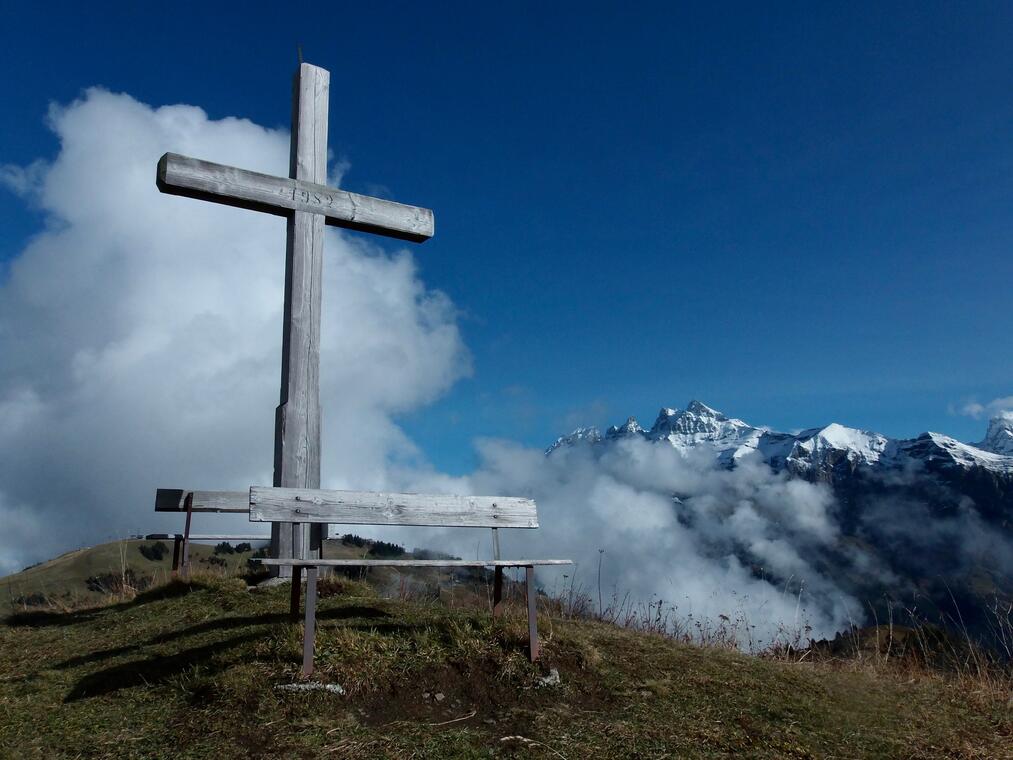 TVI 3 / variant via Pointe de Ripaille
Sport,
Pedestrian sports,
Hiking itinerary
in Champéry
This variant of the third stage of the Tour de la Vallée d'Illiez (TVI) will take a slight detour towards the Pointe de Ripaille for a bird's-eye view from a local peak, before meeting up with the route to Barme.

200m after passing under the cables of a ski lift (closed in summer), take the path on your left that climbs to the Pointe de Ripaille. You will find a beautiful cross and an interesting panorama of the Swiss Portes du Soleil ski area, with a focus on the Planachaux - Croix de Culet sector. From the summit, take a second path, on your left, to re-join the main route at the Lapisa alpine dairy.
Plain text period

From June to November, depending on weather conditions.

Spoken languages

Documentation

GPX / KML files allow you to export the trail of your hike to your GPS (or other navigation tool)