We talk about
Passion for the mountains
Climbing, paragliding, steep skiing, discover how Jean-Yves Fredriksen keeps himself busy in the mountains!
---
Enragé de montagne - Jean-Yves FREDRIKSEN [INSPIRE #5]
Enragé de montagne - Jean-Yves FREDRIKSEN [INSPIRE #5]
Episode 5
Jean-Yves Fredriksen
Inspire by Les Portes du Soleil
But Jean-Yves' achievement is much more than being successful in ever more crazy challenges. For this is a man who tackles mountains with great humility, and who gets strength from inspirational encounters that give context and meaning to his exploits.
The INSPIRED
Jean-Yves Fredriksen
The portrait
And although he has criss-crossed the world, he still remains closely attached to local life in Abondance valley and its panoramas.
From the Cornettes de Bise to the peaks of Mont Chauffé, not forgetting Mont de Grange (the second highest summit in the Chablais massif), the welcoming mountains of the Portes du Soleil provide all the peace and quiet he needs – and an endless outdoor playground to get away from it all and do his favourite hobbies.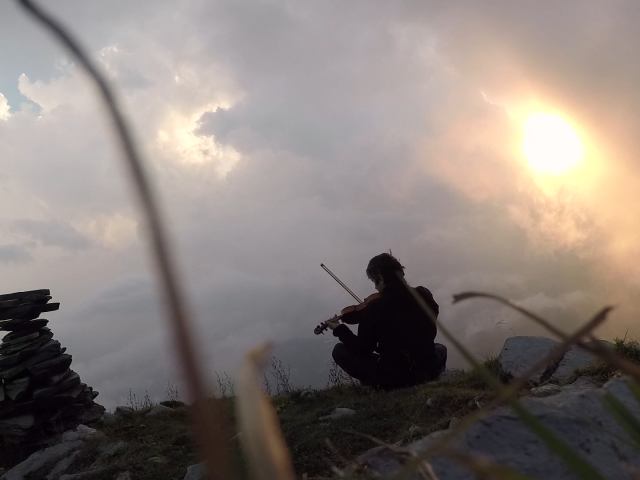 Blutch also achieved a first, flying solo over the Himalayas.
Known for his mountaineering talent, and notably for opening up new routes on the mythical faces of the Drus or the Matterhorn in the Mont Blanc chain, Jean-Yves is also a master skier. Freeriders who like the really steep stuff surely need no reminding that he was one of a rare few to take on the descent of the Linceul, one of the epic races in the Alps, on the north face of the Grandes Jorasses.
But Jean-Yves – "Blutch" to his friends and climbing companions, is above all a man who's got a passion for life, poetry and who has an unquenchable need for freedom.
---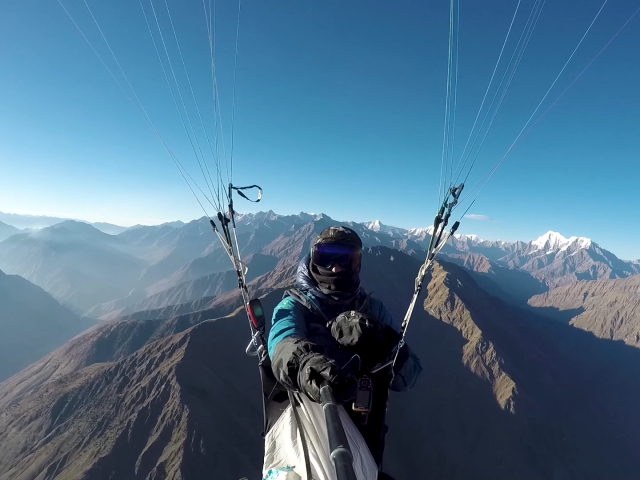 Passion
PARAGLIDING
A LINK BETWEEN SKIING AND CLIMBING TO EXPLORE THE MOUNTAIN
A need for freedom? It's also why this adventurer likes paragliding so much, and why the sport is his best ally when climbing the summits. A skilful flyer, he goes where he likes, taking off from the high ground surrounding his traditional chalet that nestles under Mont Grange, using air currents to reach his destination.
This original approach is how Jean-Yves achieved the rare feat of climbing – using just his legs and paraglider- the three major north faces in the Alps: the Grandes Jorasses, the Matterhorn and the Eiger.
The final word
Today, Jean-Yves continues to live for adventure, sitting in his harness, strapped in or attached to his skis, edges nice and sharp. But he's also discovered another passion, speaking to schoolchildren in the valley. By talking about the mountains, he succeeds in passing on simple values, a taste for adventure and exploration. Taking him at his word, you don't need to look far for paradise; it's right outside!