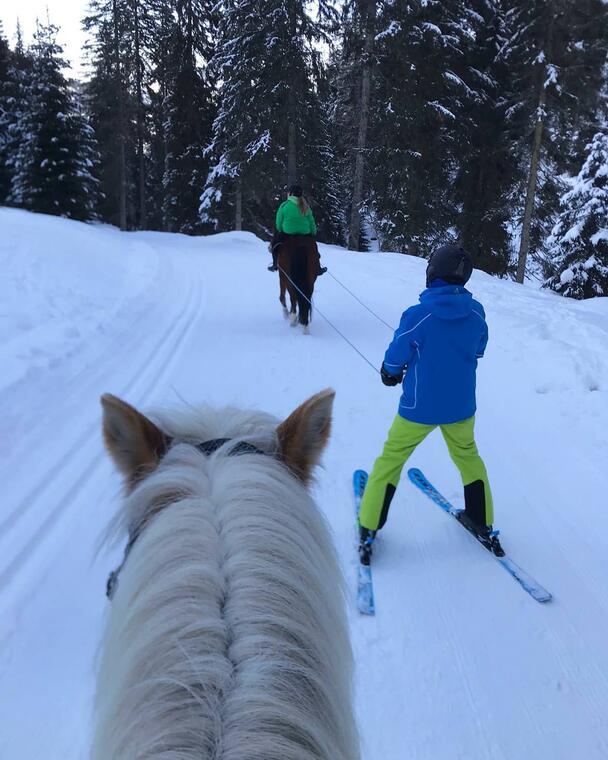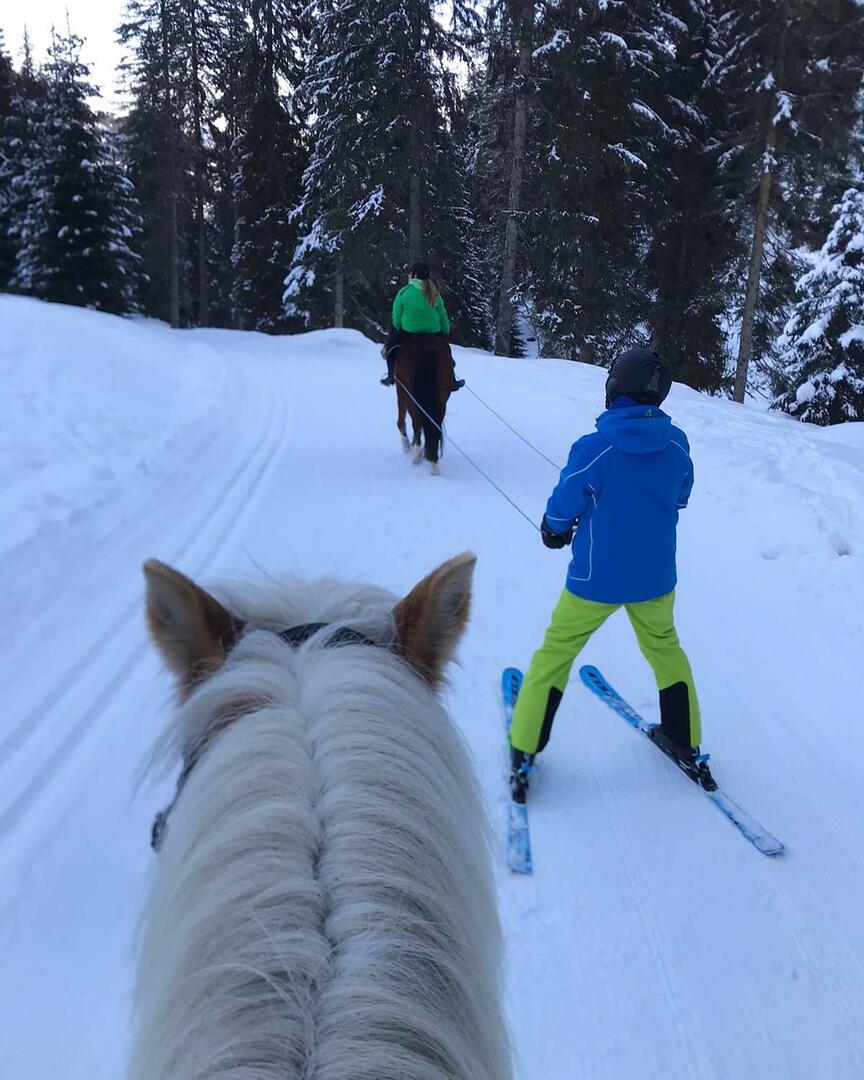 Ski joëring with the Ranch de Morgins
Accompanied,
Ski,
ski joering
in Morgins
For those who wish to combine the elegance and strength of the horse with the glide of the skis, skijöring promises you strong sensations!

Originating in ancient Norway, this is a fun sport in which guests of all ages are towed on skis or on sledges behind horses. A helmet is required for this
activity.
Rates

Return trip to They :
CHF 80.- per person
Openings

Subject to favorable weather